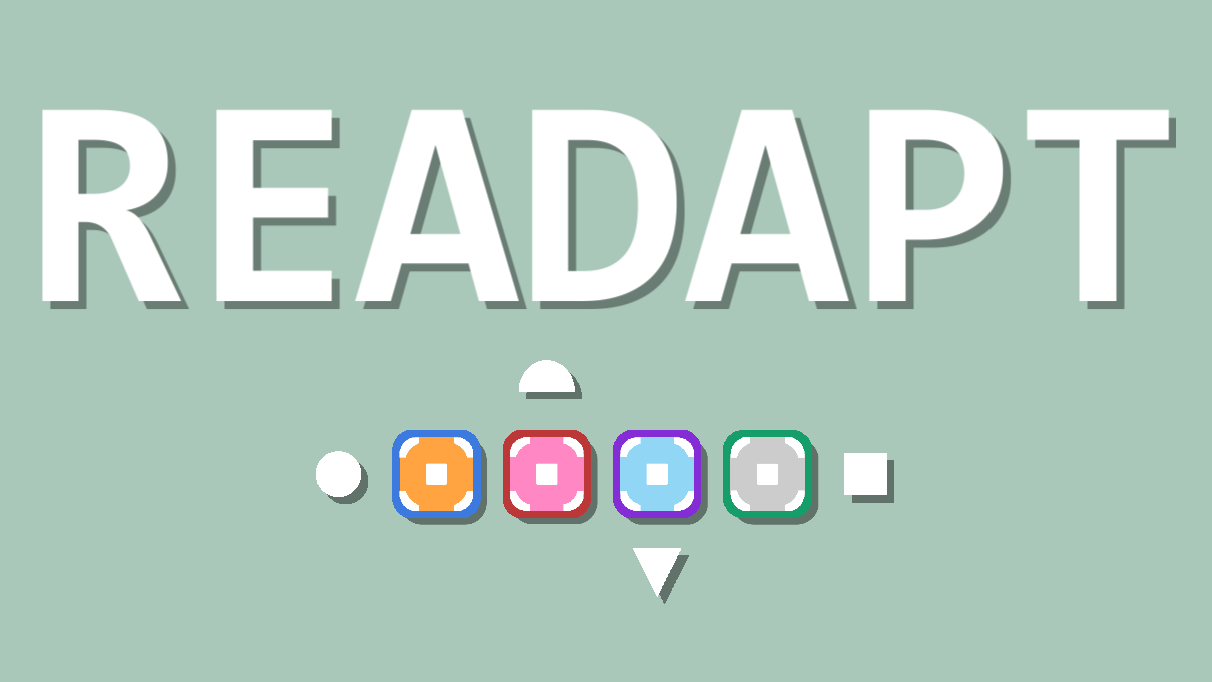 Readapt - Early Demo
A downloadable game for Windows
Description
Readapt is a local multiplayer action game where every round is different. A range of modifiers change weapons, abilities, levels, players, movement, objectives and even controls.
Players are given time before a round starts to discover and experiment. Once the round begins players compete over survival or the objective.
Each round is a short and unique challenge - can you Readapt and defeat your friends?
Features
Different modifiers to adapt to in every round - expect the unexpected!
Local Multiplayer with up to 4 players or 3 AI opponents.
Unconventional weapons and abilities with multiple stages.
Easy to pick up but hard to master.
Friendly fire is always on - panic or carelessness will lead to a quick death.
Integrated UI and clean minimalist art style that aims to be colour blind friendly.
Chiptune soundtrack by Tyler Johnson.
Simple controls - only two joysticks and two buttons.
Xbox 360 controller support.
Feedback
Readapt is still in development and this is an early demo featuring limited content. If you have any feedback or suggestions comment below or fill out this short two minute survey.
Links
Follow me on Twitter @thephampire
Credits
Music: Tyler Johnson
Install instructions
Download, unzip, see readme for controls and instructions. Run the .exe to play.